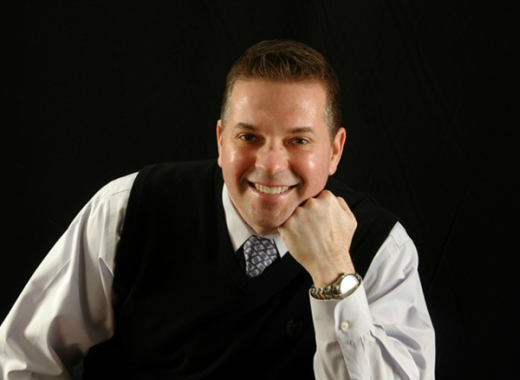 The Community Foundation is excited to announce an upcoming health training. It is sponsored by the Regional Health Council, with funding from a generous grant from the Robert Wood Johnson Foundation. You are invited to attend on Wednesday, August 31, 2016 from 10 AM – 4 PM.  Lunch will be provided for registered attendees.             
Mike Kuczala, international speaker, innovative professional developer and bestselling author of The Kinesthetic Classroom and Training in Motion, will lead this training.  His presentation will cover stress management, the connection between aerobic activity and cognitive enhancement, and the use of movement and physical activity to enhance environment, engagement, and academic achievement and will be experienced within a 6-part framework for using movement thoughtfully and purposefully in any learning context. We promise, you will not want to miss this invaluable experience and opportunity to hear from Mike!
Space is limited so please RSVP as soon as possible to save your spot for the training! Seats will be provided on a first response basis. At the latest, RSVP by August 12th so we can ensure enough seating and food for everyone but again, the earlier you reserve your spot the better!
Continuing Educations Credits/units will be available for teachers who attend this training.
Location:    The James C. Kennedy Wellness Center
                        1 Honey Suckle Drive
                        Charleston, MS 38921
Phone:           662-625-7214 (front desk)
662-625-7240 (Catherine Woodyard, Executive Director's Office)
To RSVP to cwoodyard@mytgh.com .
Bio for Mike Kuczala: Mike is a bestselling author and international speaker whose presentations have been experienced in such diverse settings as The American Society for Training and Development, The Forum for Innovative Leadership, the Association for Supervision and Curriculum Development, the American Association for Health, Physical Education, Recreation and Dance, and the Lawyer Brain OD Roundtable. His engaging and practical professional development programs have been enjoyed by tens of thousands of corporate executives, teachers, administrators, students and parents internationally and across the United States over the last decade. Mike has also done staff development in dozens of schools around the state of Mississippi as well as keynoting many Mississippi education conferences.
For more information about Mike, you can visit his website at http://www.mikekuczala.com.