The Maddox Foundation Volunteer Center/Northwest HUB of the Community Foundation of Northwest Mississippi serves to match potential volunteers and nonprofits in eleven counties in northwest Mississippi. The funding partner for the center is the Maddox Foundation.
The Maddox Foundation Volunteer Center /Northwest HUB also offers capacity building workshops for nonprofits. This includes free webinars and low cost in-person workshops.
Non-Profit Opportunities
Fund The Need
Let us know if your non-profit has any needs by filling out this form below. Whether it is for supplies or volunteers, we will do our best to help get those needs to you.
Contact Brenda L. Smith or Kara L. Dulaney, Co-Directors, if you have questions.
Follow the Hub on social media!
Click below to download our Trifold Brochure!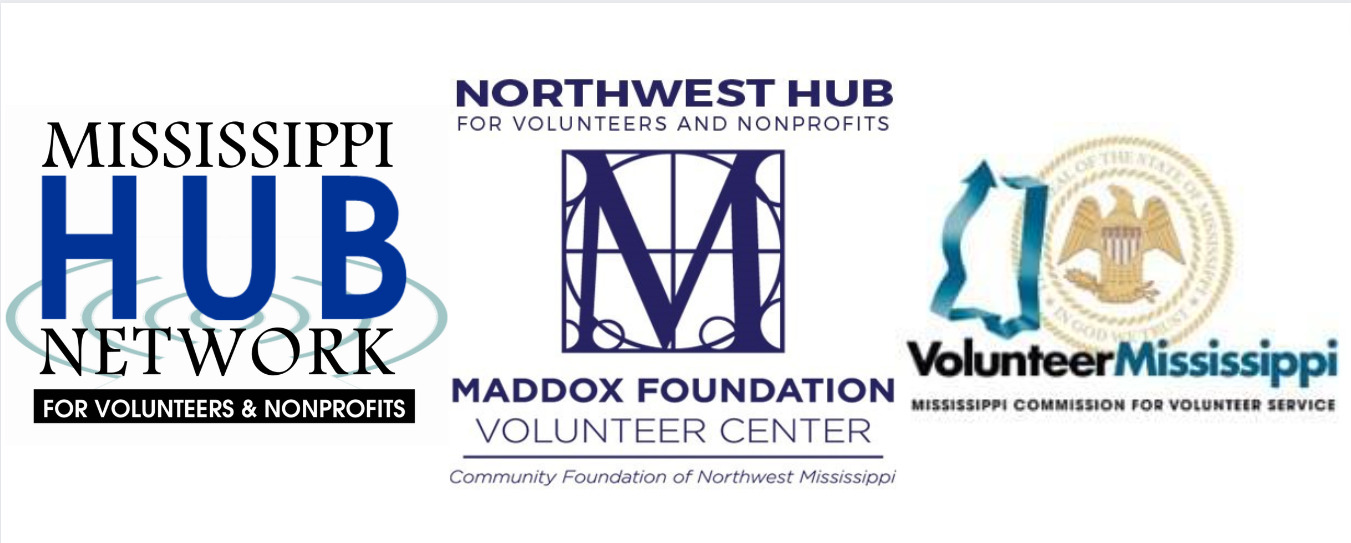 Helping our nonprofits and volunteers to make a difference!