During this time the Maddox Foundation Volunteer Center/ MS Northwest HUB is dedicated to working toward solving the problem of food insecurity in northwest Mississippi. Volunteers are sewing masks for the volunteers on the front lines at our food pantries and nonprofits serving food for children and families.
Want to volunteer? Email Brenda Smith
Non-Profit Opportunities
Food Pantries
Our center has been working with food pantries and nonprofits working with feeding programs to assist them with grants and supplies such as masks and gloves. This survey has gone out to food pantries, but if you are feeding especially children – then let us know and we will send you an application.
Weekly Webinars
The Mississippi Alliance of Nonprofits and Philanthropy is also offering webinars. Check out the schedule.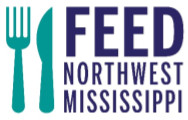 Helping our nonprofits and volunteers to make a difference in this time of uncertainty!