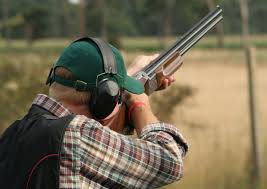 Do you like shooting sporting clays?
Do you want to have fun and support a cause that matters?
Join us on 
Thursday, April 20
, for the
18th Annual Shoot for the Heart event at Horseshoe Tunica!
Don't miss out on the GREAT hotel deal which expires on March 28th.  The room block will close after that date. The website will not allow you to book multiple hotel rooms at the same time.  If you need assistance, please call Jessica Watts at 662-449-5002 or email her at jwatts@cfnm.org.
Spend Thursday afternoon with your friends shooting clay.
Each shooter will receive an invitation to the Welcome Reception at the Horseshoe Founder's Club Wednesday evening with breakfast, lunch, and dinner on Thursday.
Wednesday, April 19th – Check in and welcome reception at the Founder's Club.
Thursday, April 20th – Shoot for the Heart AM & PM with Awards Banquet at Bluesville that evening!
The Horseshoe Hotel offers:

Jack Binion's newly renovated restaurant with private rooms and larger entertainment bar, Jack Binion's now offers OpenTable reservations!
Starbucks
Legend's (next to Jack Binion's) music every night
24-hour hotel service
Fitness Center and Spa
No shuttles needed after banquet
All-in-one accommodations
For more information, contact Jessica Watts at 662-449-5002 or jwatts@cfnm.org
How was Shoot for the Heart created? 
In 1999, just one month after the Keith Wilson was transferred to Nashville for work, he became a heart patient at Saint Thomas Hospital and learned that he would need open heart surgery. After a successful surgery and intensive rehabilitation, Keith returned to work and normal daily activities. Having to undergo major cardiac surgery is an extremely difficult experience, but for Keith, it was also a defining one. He wanted to express his gratitude to Saint Thomas's dedicated staff in a way that would allow other heart patients to receive the same expert care as he did. An avid sporting clays enthusiast, Keith organized and led a sporting clay's tournament in April 2001, inviting the support of his local sporting clays team, friends, and coworkers. The tournament, called "Shoot for the Heart," was highly successful and became an annual event. Countless cardiac patients have been served through the generosity of its sponsors and participants. This is the fifth year the event will also assist Northwest Mississippi Community College School of Nursing as it prepares more health care leaders.  This event has raised over $150,000 to support the Northwest Mississippi Community College Nursing Division.
Don't miss the chance to have an adventurous afternoon with friends and colleagues all while supporting the NWCC nurses!  Your participation benefits nursing scholarships, technology advancements such as simulator patient training, and preparing nurses to be outstanding caregivers to patients like Keith Wilson!