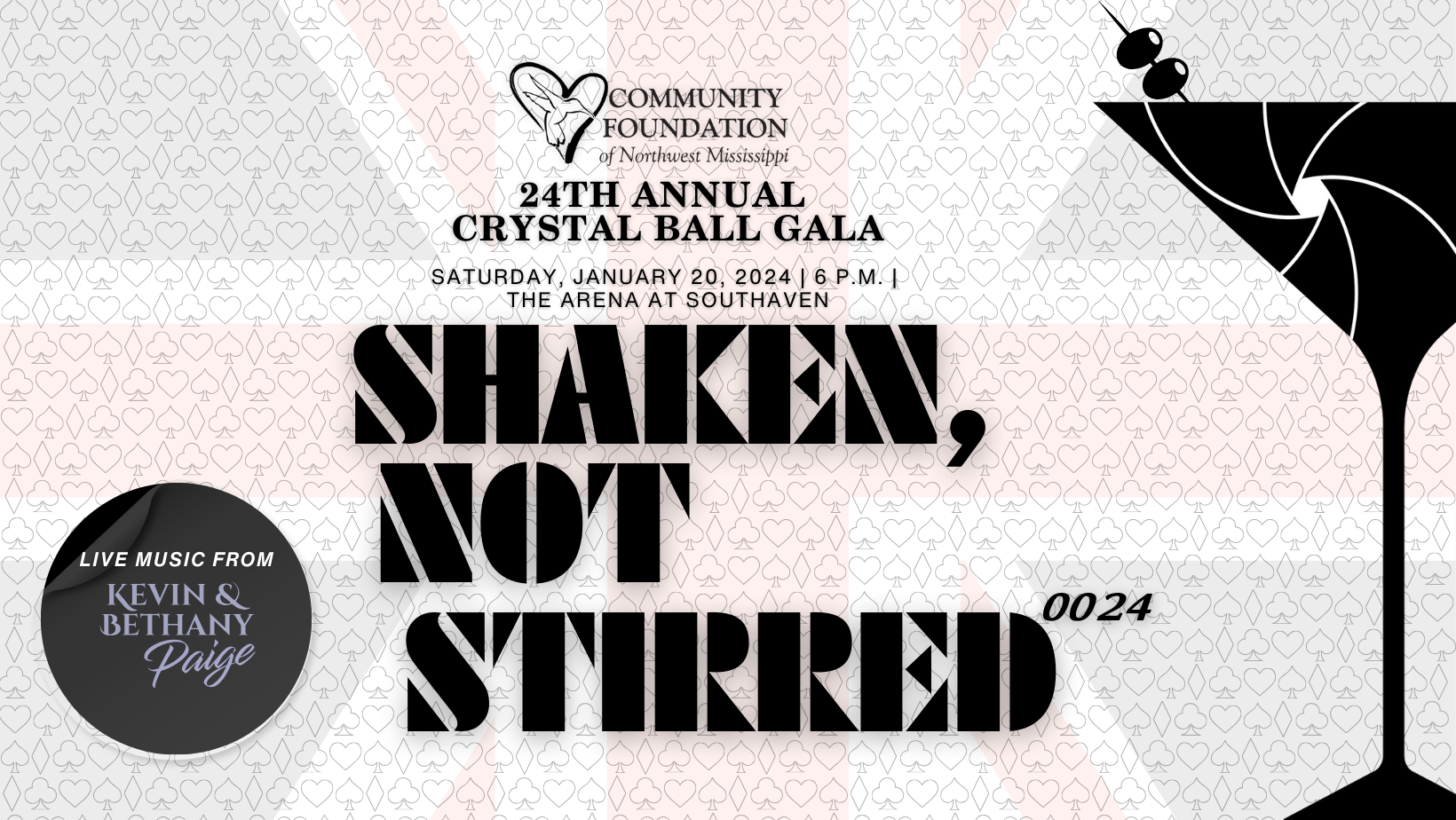 The anticipation is building as preparations for the 24th Annual Crystal Ball Gala, themed "Shaken, Not Stirred" are underway. The event, scheduled to take place on January 20th, 2024, at the Arena at Southaven, promises to be an evening full of elegance, entertainment, and philanthropy.  
Sponsorships for the event are now available for purchase. Each sponsorship package offers varying levels of brand visibility, exclusive VIP experiences, and recognition throughout the evening. These sponsorships not only provide companies and individuals the chance to align themselves with a worthy cause, but also showcase their commitment to social responsibility in front of a diverse and influential audience.  
"The Crystal Ball has become more than just an event; it's a symbol for our community's dedication to making a positive change for our youth," said the Foundation's president, Keith Fulcher. "By becoming a sponsor, you're not only taking part in a fun event, but you're contributing to initiatives that leave a lasting legacy." 
Scott and Natasha Hollis of Olive Branch will co-chair the 24th annual Crystal Ball building on the success of last year's exciting "A Night in Havana" Gala.  
"The Crystal Ball is a great event that has grown into an annual tradition in Northwest Mississippi," Scott Hollis said. "The Foundation staff and the prior co-chairs did an outstanding job shepherding the ball through the pandemic years. Natasha and I are honored to be back at the helm as co-chairs. This will be our sixth time serving in that capacity. Our plans are well underway for another outstanding gala." 
The annual event brings together community leaders, influencers and philanthropists to raise funds for vital charitable causes. With a legacy of making significant impact in our community, this year's event is expected to surpass expectations, thanks to the generous support of the event's sponsors. 
Funds raised through sponsorships for the Gala will directly benefit the Community Foundation, a not-for-profit organization dedicated to Connecting People Who Care With Causes That Matter. The Foundation has been able to grant more than $39 million to over 800 nonprofits and charitable causes to date. The event's tradition of giving back empowers the foundation to continue its impactful work and make a tangible difference in the communities they serve.  
With the event rapidly approaching, now is the time to secure your sponsorship and a spot at the event. For more information about sponsorships go to crystalballgala.org or contact Stacye Trout, Development Director for the Community Foundation at 662.449.5002 or crystalball@cfnm.org. 
Don't miss the chance to be a part of the 24th Annual Crystal Ball Gala, an evening of elegance, impact and memories that will last a lifetime.