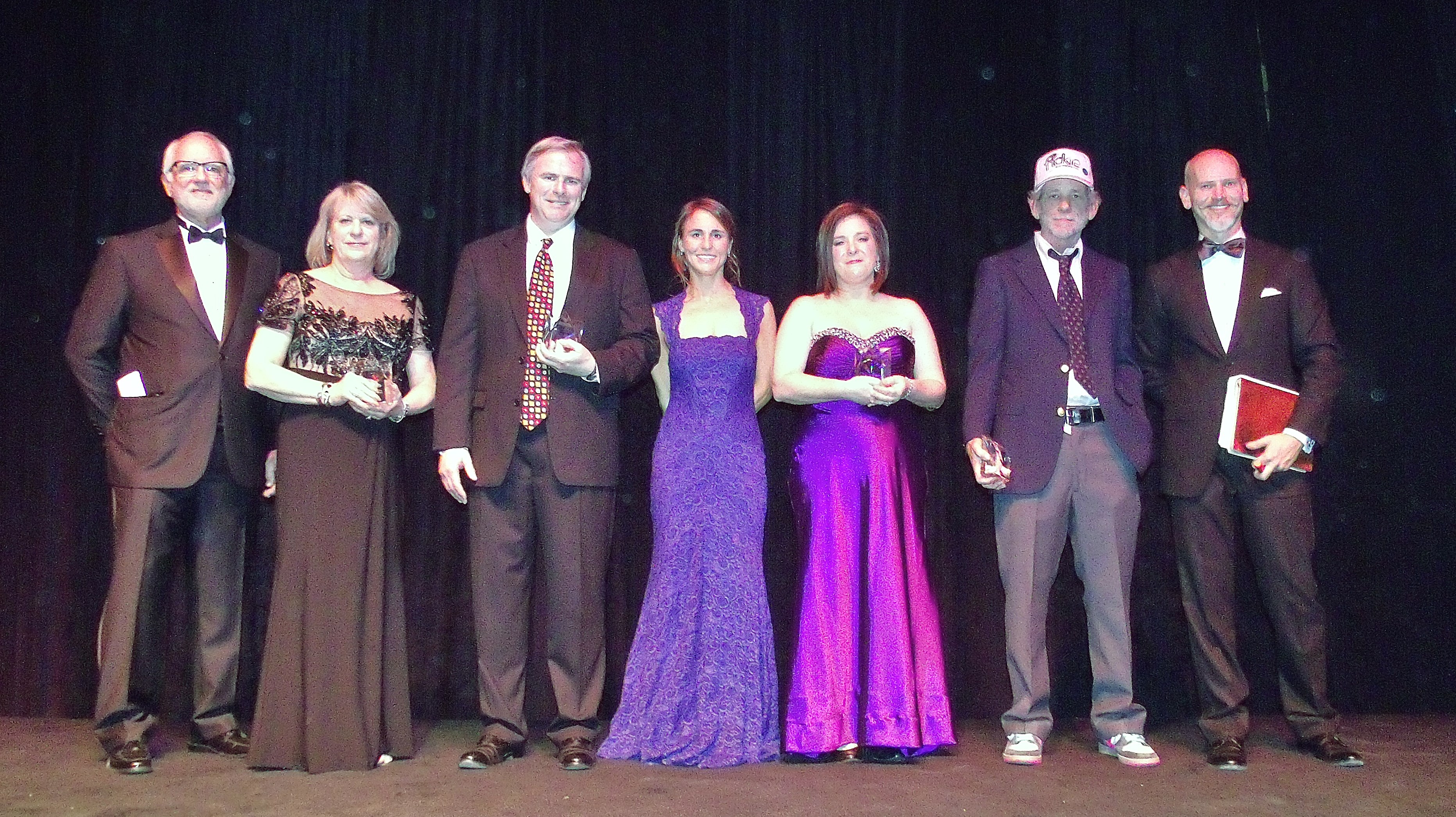 As a sell-out crowd looked on, the 16th annual Crystal Ball, DeSoto County's largest fundraiser, netted a near-record amount for charitable activities through auction items and showcased individuals and nonprofit groups helping to improve the quality of life in an 11-county region.
The event's "Star of Hope," Hollywood manager and Tunica resident Bradford Cobb, was visibly humbled to be in the company of so many community volunteers.
"It's not easy to celebrate myself," said Cobb, son of a Tunica farmer and the manager of rock superstar Katy Perry, among others. "It's incredible. There are lots of heroes in this audience."
Edward Pidgeon of Hernando was named the "Dan Maddox Man of the Year," named for the founder of the Hernando-based Maddox Foundation, for his efforts to establish a skatepark at the 40-acre Renasant Park in Hernando.
"Edward tirelessly raised $42,000 with 80 percent of the donations being between $5 and $10," Tom Pittman, President of the Community Foundation of Northwest Mississippi, said in bestowing the award.
Lucy Janoush of Cleveland was named the "Margaret Maddox Woman of the Year" for her efforts to help establish the GRAMMY Museum in Cleveland, the only Grammy Museum outside of Los Angeles.
Other honorees included Tallahatchie General Hospital as the "Business of the Year" and The Arc Northwest Mississippi, formerly BOLD Initiative, as the "Nonprofit of the Year."
The event at the Southaven Arena, dubbed "Mr. Gatsby's Crystal Ball," featured vintage 1920s and 30s vehicles provided by auto collector Chuck French.
Many in the crowd wore Roaring 20s-style "flapper" and Prohibition-era "gangster" attire. The eagerly-anticipated event was an early sellout.
Pittman said in the year 2015, the Community Foundation distributed approximately $2.2 million to more than 400 grantees and programs, in addition to providing funds for tornado relief in neighboring Marshall County. Pittman said items ranging from toys, clothes and food to tarpaulins for roofs were donated.
Scott Hollis, Chairman of the Board for the Community Foundation of Northwest Mississippi, thanked a small army of volunteers for helping to make the glittering affair such a successful event.
"The Crystal Ball would not have been possible without the hard work and devotion of dozens of volunteers from our community," Hollis said. "Over the preceding several months, they have dedicated more than 1,350 hours from their busy lives to organize, create, fabricate or construct nearly everything that you see here tonight," Hollis said.
Robert Lee Long is Community Editor of the DeSoto Times-Tribune. He may be contacted atrlong@desototimestribune.com or at 662-429-6397, Ext. 252.
Photo by Mike Lee, DeSoto Times-Tribune.