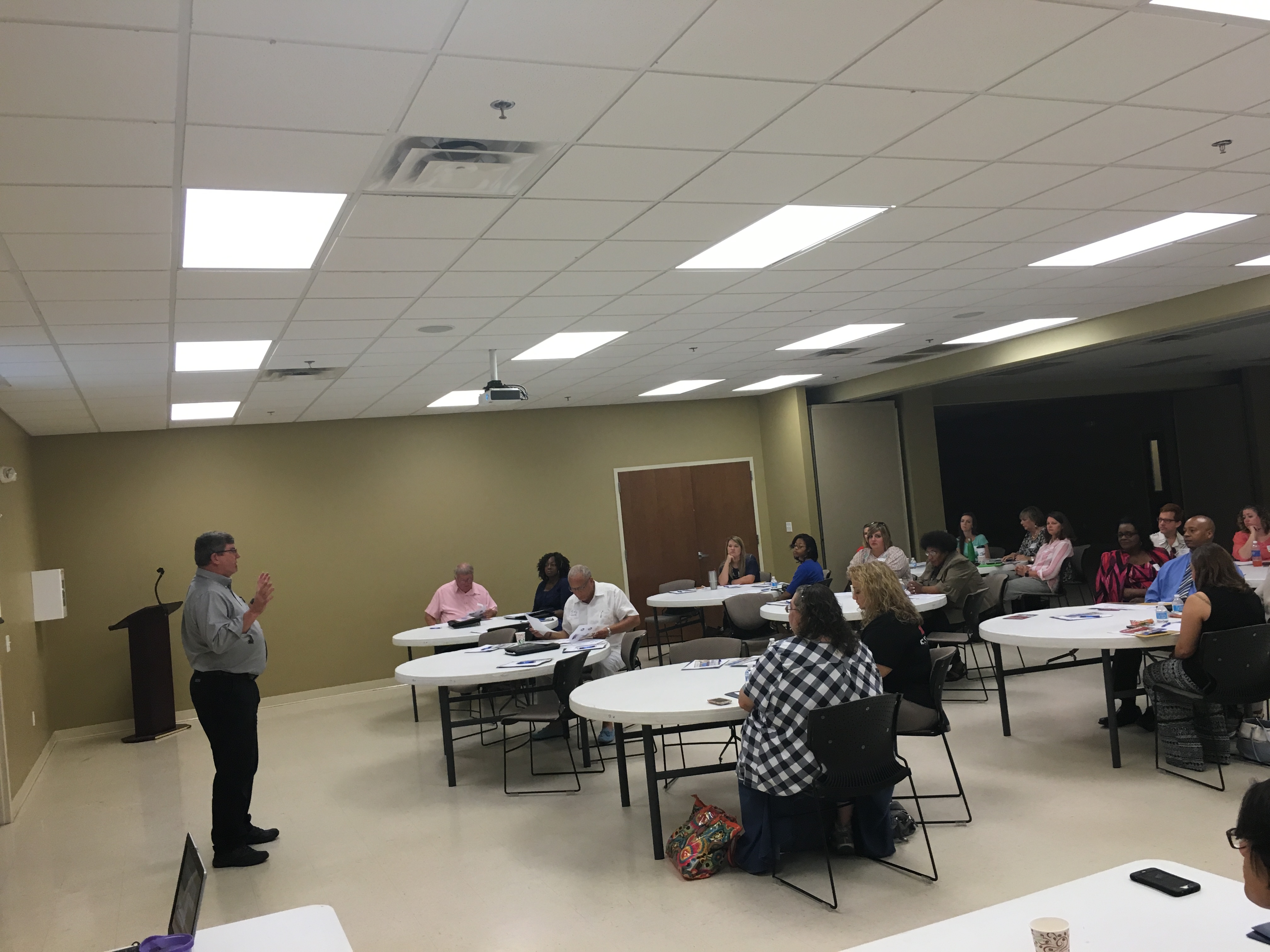 Hernando, Miss. July 13, 2016 – On Wednesday, July 13th Volunteer Northwest Mississippi and the Community Foundation partnered with the Mississippi Commission for Volunteer Service to present a workshop on national service partnerships including the Americorp MS program, the VISTA program and other opportunities available to nonprofits in northwest Mississippi.  Workshop attendees also learned about the upcoming MS Day of Giving to be held on October 20th and how their nonprofit can participate and benefit from the only statewide day of giving. Tom Pittman with the Community Foundation and Sammy Moon with the Mississippi Association of Grant Makers also shared some information with attendees on how to talk to funders and they provided helpful tips that any nonprofit needs to know.
Nonprofits and government agencies from across our eleven county region were represented at the workshop.  Some of the attendees include: North MS Rural Legal Services, MS Department of Health, the Maddox Foundation, Hernando Main Street Chamber of Commerce, House of Grace, Mississippi Roses Chapter of the Links, North Mississippi Cultural Foundation, and many others.
To learn more about the National Service programs that may be available to your organization, please visit www.volunteermississippi.org.  To learn more about Volunteer Northwest Mississippi, visit www.volunteernwms.org. To learn more about the Day of Giving and how you can participate, visit www.msdayofgiving.org.  To learn about the Mississippi Association of Grant Makers, visit www.msgrantmakers.com.