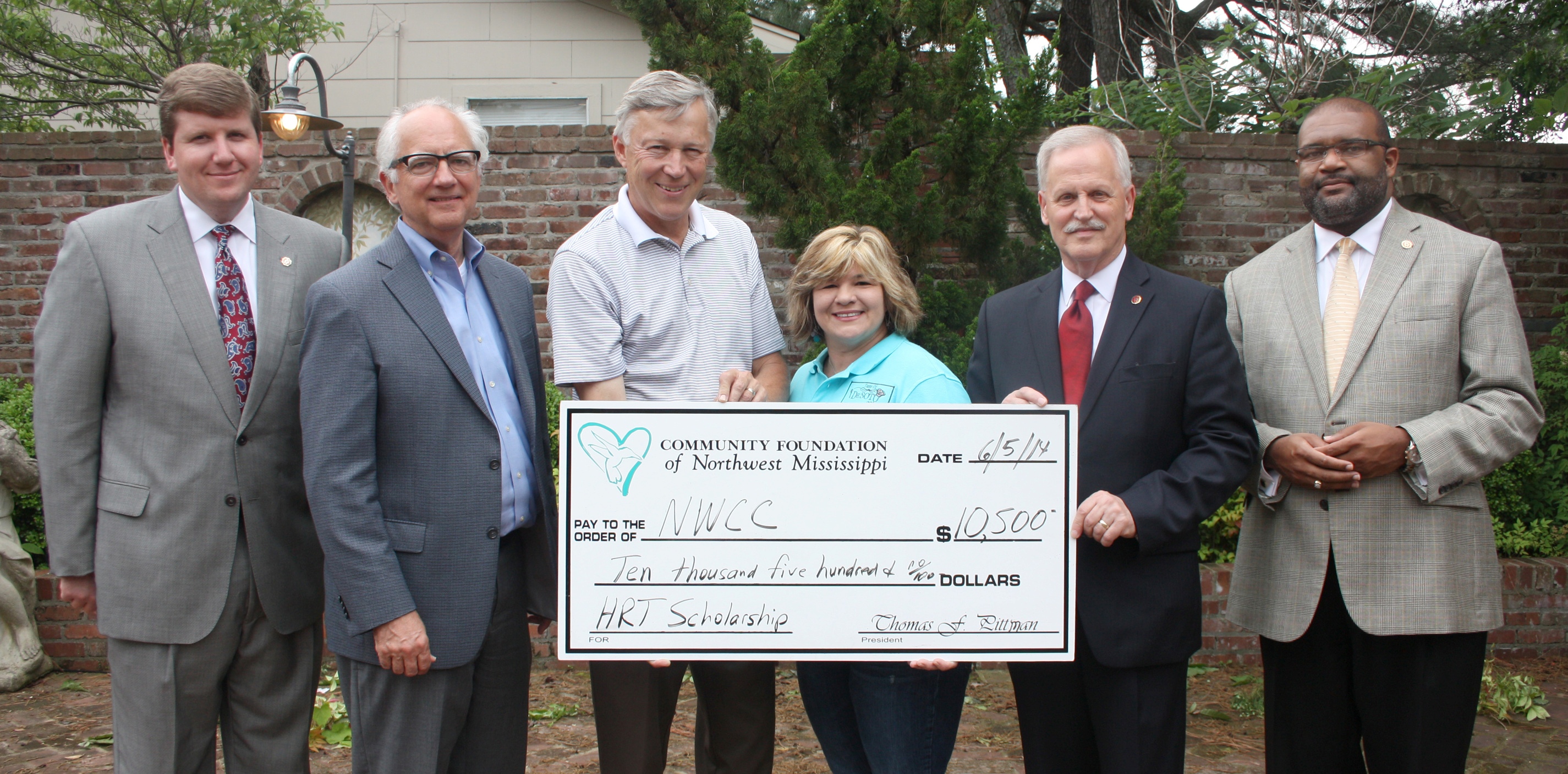 Taste of DeSoto donated a total of $24,500 from its fund with the Community Foundation of Northwest Mississippi to Heartland Hands Food Pantry, House of Grace, American Liver Foundation and Northwest Community College.
Heartland Hands Food pantry, located in Southaven, serves the community as an emergency food assistance to residents who are having a difficult time providing food and other essentials to their families. It is classified as one of the largest food pantries in DeSoto County.
House of Grace, located in Desoto, is a safe haven for abused women and children. Founded by Lorine Cady, the House of Grace offers shelter, clothing, nutritious meals, and counseling to those who have been abused.
The American Liver Foundation Mid-South Chapter received a $3,000 grant from Taste of Desoto.
Northwest Community College, located in Tate with an extension center in DeSoto, received the donation for their contribution to the Taste of DeSoto Endowed Scholarship. The scholarship will be awarded to students who have enrolled in the Hotel and Restaurant Management Technology Program, located at the DeSoto Center.
Pictured left to right are Jeremy Isome, interim dean of DeSoto Center; Tom Pittman, president and CEO; Community Foundation of Northwest Mississippi, John Woods, First Choice Catering and Iron Chef Coordinator, Taste of DeSoto, Tina Bailey, co-chairman, Taste of DeSoto; Richie Lawson, Northwest vice president for Education and Keith Reed, director of career-technical education.