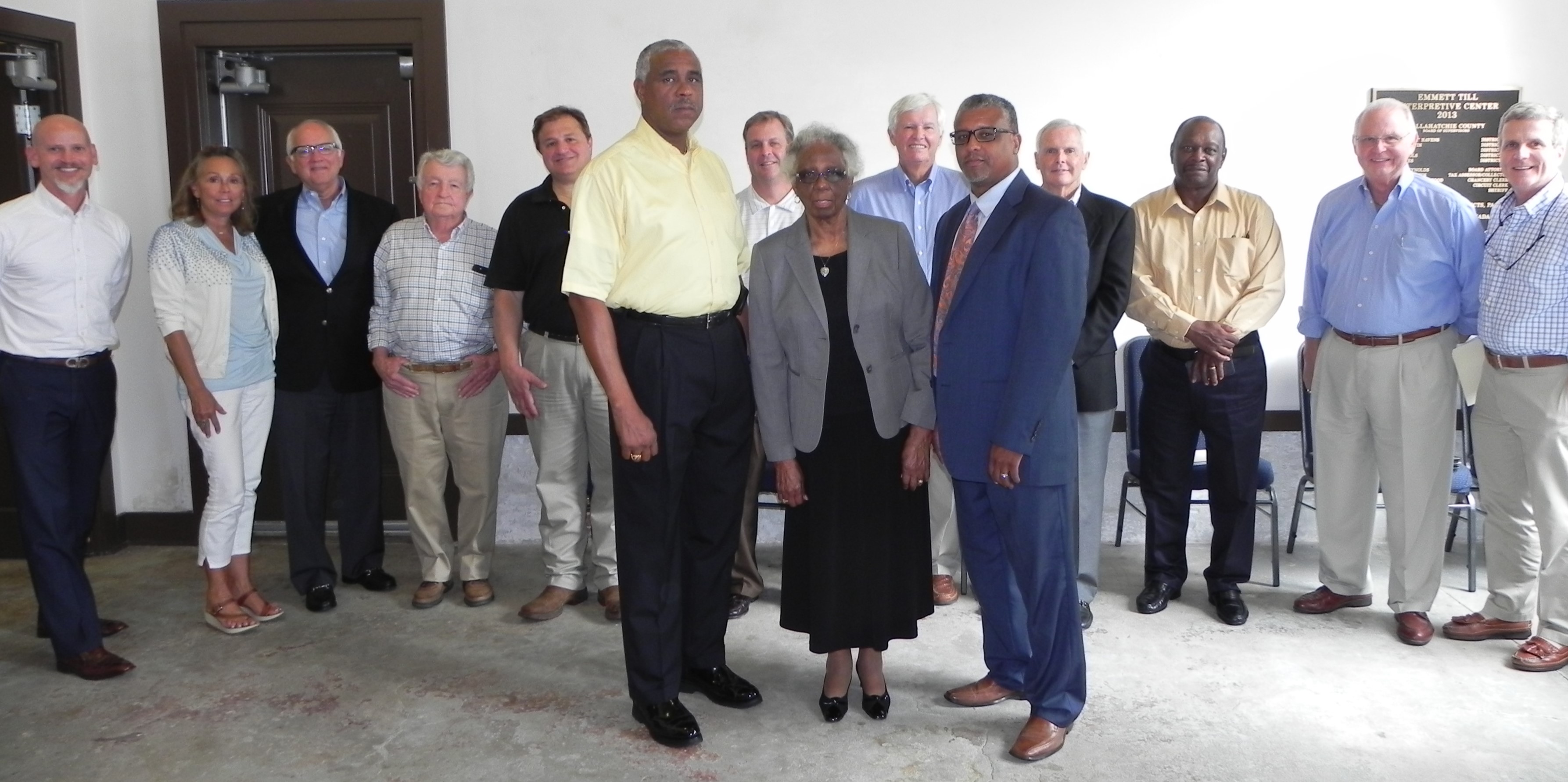 Sumner, Miss. August 17, 2016 – The Community Foundation has announced the formation of new scholarship award to celebrate the memory of the Tallahatchie County man who became its first African-American Superintendent of Education, Mr. Charles George (1929-2015).
Erica Woodard, a Tallahatchie County native now residing in Memphis, TN, worked to establish the scholarship fund as a way to encourage and assist those in the West Tallahatchie School District in pursuing their academic goals. The scholarship will be a platform for giving back to the community by helping to educate others.
The family of Charles George gathered with the Community Foundation's Board of Directors to announce the establishment of the memorial scholarship fund to commemorate Mr. George's contributions. When speaking to why she established the scholarship fund, Woodard said, "Mr. George was selfless in educating and motivating students, staff and residents of West Tallahatchie. He devoted his life to academia by helping us recognize our potential and encouraging us to pursue our goals. So it was only fitting that the scholarship be named in his honor."
Mr. George served the community's educational system at a pivotal time of desegregation. An academic career, interrupted an enlistment in the United States Army, brought him to the profession of education as an instructor and administrator at segregated "colored" schools in Tallahatchie County. After he had served two years as principal and administrator in the newly integrated school, he became the first African-American to be appointed to lead the West Tallahatchie School District in 1988. The community recognized his accomplishments after his retirement by renaming the district's central office for him in 1995. George, who also served in the office of US Representative Jamie Whitten for 19 years, worked with several organizations that focused on the betterment of his community. Now after his passing in March of 2015, his legacy of leadership in bettering his community through selfless service continues to stand as a bright model for public education. The Community Foundation is pleased to house this worthwhile effort.
The Community Foundation manages 217 donor-established funds and has distributed $16.7 million to support more than 420 charitable organizations and activities recommended by its donors, as well as charitable programs established by the foundation.  Established in 2002 with a generous grant from the Maddox Foundation, the Community Foundation is an independent 501.c.3 charitable organization. The Foundation serves Bolivar, Coahoma, DeSoto, Leflore, Marshall, Panola, Quitman, Sunflower, Tallahatchie, Tate, and Tunica counties.  A board of 19 volunteer civic leaders governs the Community Foundation.  Learn more about the Community Foundation at www.cfnm.org or call 662.449.5002.