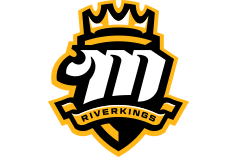 The 17th Crystal Ball will provide the backdrop to honor four outstanding Community Stars of Northwest Mississippi.  The Crystal Ball helps over 420 nonprofit organizations and causes through the Community Foundation of Northwest Mississippi, with an emphasis on education and health for children and youth. Tickets for the Jan. 21 gala are $150 per person and are available for purchase at 662.449.5002 or www.CFNM.org until Jan.13 unless they sell out earlier. These regional Community Stars will be honored along with the gala's Star of Hope, Richard Grant author of "Dispatches From Pluto: Lost and Found in the Mississippi Delta".
The Mississippi RiverKings is being honored as the 2016 Business of the Year. The RiverKings is not only a for-profit hockey team playing in DeSoto County, they have an impressive list of community service activities and assistance to area non-profits.  The RiverKings ReachOut Fund at the Community Foundation of Northwest Mississippi is the non-profit arm which provides grants to local school and non-profits.  Over the past ten years they have provided $543,112 in grants.  The Non-Profit Partner Program gives organization opportunities to sell RiverKings tickets and keep a portion of the proceeds.  Players make community appearances throughout the region including participation in the RiverKings Readers program in cooperation with Bellhaven University to promote education and reading habits in area schools.  The annual Face Off Field Day allows classrooms to attend a hockey game where, again, education if the theme.  In addition the team sponsors the Jr. Streetkings, sends their mascot on public appearances, teaches hockey as a career Behind the Mask, and offers educational sessions on Checking against Bullying.
The Community Foundation manages 235 donor-established funds and has distributed $18.3 million to support more than 420 charitable organizations and activities recommended by its donors, as well as charitable programs established by the foundation.  Established in 2002 with a generous grant from the Maddox Foundation, the Community Foundation is an independent 501.c.3 charitable organization. The Foundation serves Bolivar, Coahoma, DeSoto, Leflore, Marshall, Panola, Quitman, Sunflower, Tallahatchie, Tate, and Tunica counties.  A board of 20 volunteer civic leaders governs the Community Foundation.  Learn more about the Community Foundation at www.cfnm.org or call 662.449.5002.