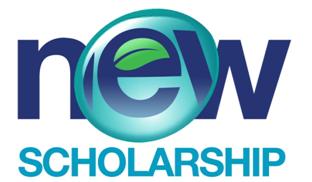 The Community Foundation of Northwest Mississippi is pleased to announce a new scholarship serving students in Bolivar County. The scholarship has been established by a Memphis Clinical Pharmacist, Patrice Pritchett and her husband Antonio.
Pritchett grew up in Mound Bayou which is one of the poorest cities in the region. Her dreams of becoming a doctor seemed far-fetched. However, she was able to overcome those barriers and attain her doctorate degree. "Two things I understand from these experiences: many families cannot overcome the financial burden to support their children's dreams of becoming a doctor, nurse or other healthcare provider and that I am determined to help provide students with access to the education required to pursue a healthcare career" said Pritchett.
Last year, Pritchett awarded a $500 scholarship to a young lady from Shaw who is currently attending Mississippi Delta Community College with plans to attend Georgia State University upon graduation. Pritchett's long term goal is to expand to the entire Delta region and one day provide students with even more support. "We are very fortunate to collaborate with the Community Foundation of Northwest Mississippi" said Pritchett.
The RX Ready Scholarship will be awarded on an annual basis to a Bolivar County senior who is entering the healthcare field. Applications/essays may be submitted to rxready@gmail.com.
Applicants must meet certain criteria in order to be eligible for the scholarship. Listed below are the eligibility requirements:
• Must be a graduating senior, entering college with a Biology and/or Chemistry major
• Must be an aspiring healthcare professional. This may include any field
• Must be involved in some type of community service
• Must submit a 2 part essay on why you want to pursue a healthcare career and things you are doing in your community right now to make it a better place.
Applications are available from the Bolivar County High School counselors or online at http://cfnm.org/grants/scholarships. The deadline for submission is April 28, 2017. The winner will be announced on May 12, 2017.
The Community Foundation has $572,853 in nineteen scholarship funds and has awarded over $60,660 in scholarships since 2005. For a complete list of available scholarships visit http://cfnm.org/grants/scholarships
Lucy Janoush and Scott Coopwood represent Bolivar County on the Board of Directors of the Community Foundation.  The Foundation manages 235 donor-established funds and has distributed $18.3 million to support more than 420 charitable organizations and activities recommended by its donors, as well as charitable programs established by the foundation.  Established in 2002 with a generous grant from the Maddox Foundation, the Community Foundation is an independent 501.c.3 charitable organization. The Foundation serves Bolivar, Coahoma, DeSoto, Leflore, Marshall, Panola, Quitman, Sunflower, Tallahatchie, Tate, and Tunica counties.  A board of 20 volunteer civic leaders governs the Community Foundation.  Learn more about the Community Foundation at www.cfnm.org or call 662.449.5002.