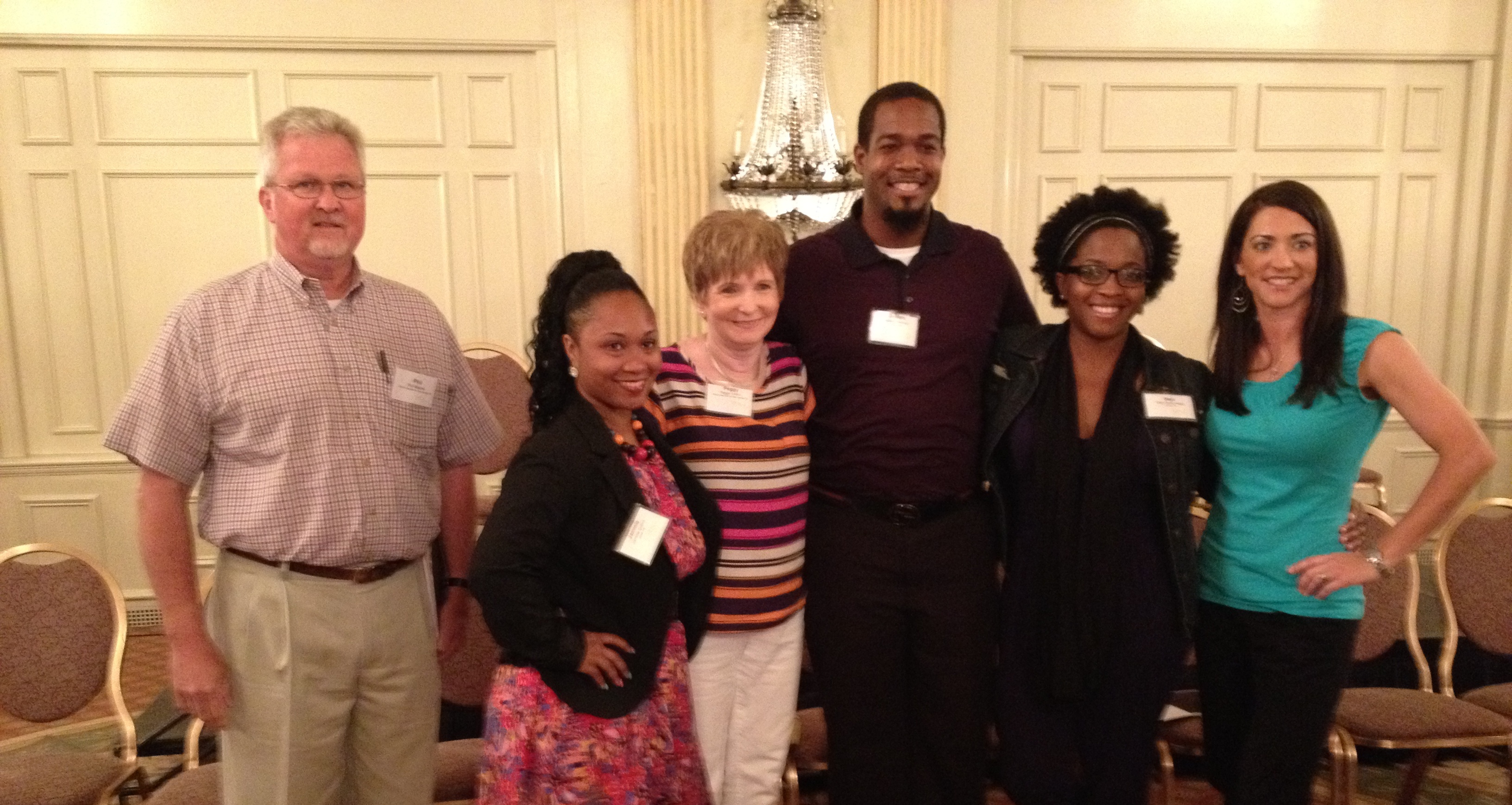 Mayor Phil Malone of Byhalia represented Marshall County at the 2013 Healthy Kids Healthy Communities meeting in Louisville, KY May 28-31, 2013.  Also attending were Brandi Shappley, physical education teacher at Senatobia Middle School and Peggy Linton, Project Director of Healthy Kids Healthy Communities (HKHC) of DeSoto, Tate and Marshall Counties.  "We were so pleased to have local representatives who are making a difference in their communities attend this national gathering", stated Peggy Linton.  "The Community Foundation of Northwest Mississippi received the HKHC grant funds through the Robert Wood Johnson Foundation, but these are the local people who are making the difference……they are changing policies and the environment to improve physical activity and provide better access to healthy foods."
"Having Ms. Shapley and Mayor Malone commit the time and effort to attend this meeting is certainly a testament to their commitment to making a difference and reflects the forward direction in which these communities are heading," said George P Cossar III, Community Foundation chairman. 
The HKHC program began in 2009 with a four-year grant to the Community Foundation.  Project oversight and technical assistance is received through the North Carolina Institute for Public Health, UNC Gillings School of Global Public Health in Chapel Hill, NC.  The grant has allowed the Community Foundation to work with local partners within the three-county area on issues such as parks, farmers markets, community and school gardens, greenways, environmental education, and other areas that improve the quality of life in communities. 
Byhalia is a perfect example of ways to make a community healthier.  With grants funds and community support, a playground was established at the city's only park which has a walking trail.  The existing trail gave the mayor the perfect opportunity to have 'walks with the mayor' in the early morning hours.  City Hall has seen reduction in weight through the 'biggest loser' contest.  "We are adopting policies that improve the health of our community and building new opportunities for play, said Mayor Phil Malone.  "Having the opportunity to network with others doing this same work across the country is beneficial to our town".
In Tate County, the City of Senatobia has been a shining example of change….and building a healthier community.  The city is has received, for the last two years, the PlayCity USA designation, built a new playground (Sycamore Park), improved the oldest park in the city, passed a complete streets ordinance, and received a $238,000 Safe Routes to Schools grant. 
"We are pleased to support these local leaders—one in local government, the other in the public schools—to help make communities healthier for all our children," said Community Foundation president Tom Pittman. "Byhalia and Senatobia are great examples for our whole region."
The Community Foundation manages 133 donor-established funds and has distributed $11.2 million to support 420 charitable organizations and activities recommended by its donors, as well as charitable programs established by the foundation.  Established in 2002 with a generous grant from the Maddox Foundation, the Community Foundation is an independent 501.c.3 charitable organization. The Foundation serves Bolivar, Coahoma, DeSoto, Marshall, Panola, Quitman, Sunflower, Tallahatchie, Tate, and Tunica counties.  A board of 20 volunteer civic leaders governs the Community Foundation.  Learn more about the Community Foundation at www.cfnm.org or call 662.449.5002.