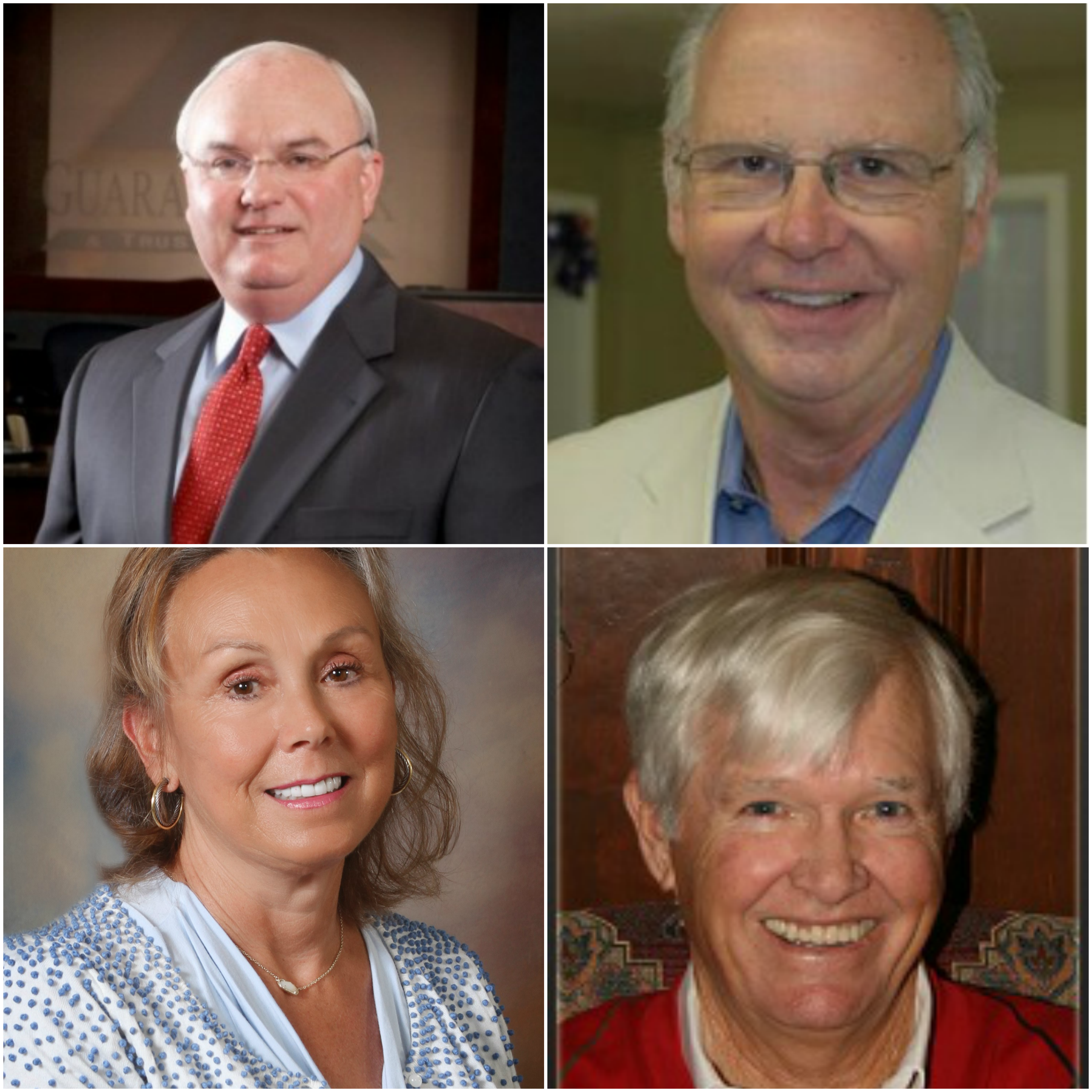 The Community Foundation of Northwest Mississippi has elected four new Directors to serve three-year terms on its Board. They join 15 other Board members to govern the 501.c.3 charitable foundation, which serves 11 counties with the mission of "connecting people who care with causes that matter". The foundation's priorities are education, health and children and youth, and it gave more than $2.2 million to charitable causes last year, thanks to 1,360 donors.
"The Community Foundation depends on the volunteer leadership of it Board members who come from every county in the region," said Foundation President Tom Pittman. "They bring a variety of experiences and skills to govern the Foundation effectively."
Wayne Godwin of Olive Branch is retired from a 40-year career in public broadcasting, most recently as Executive Vice President and Chief Operating Officer of the national network, PBS. He was awarded The Corporation for Public Broadcasting's Lifetime Achievement Award.  Prior to PBS, Godwin was the President and CEO of the public television station in Cincinnati and of WKNO- TV & FM in Memphis.
A graduate of Florida State University, Godwin now oversees the activities of The Godwin Resource Team LLC, and works as a consultant with the Alliance for Nonprofit Excellence.  He recently served as chairman of the Board for The Baddour Center in Senatobia.  Godwin and his wife, Donna, have been married 49 years, and they have two daughters and three grandchildren.
Colie Sanford of Hernando has been in banking in DeSoto County since 2000 and now serves as President of Guaranty Bank & Trust in Hernando. He has served as president of the Hernando Chamber of Commerce and has been active in many community and charitable groups.  He is a lifelong resident of Northwest Mississippi, having been born in Batesville and growing up in Southaven. He graduated from Northwest Mississippi Community College and Mississippi State University with a degree in agriculture economics.  Sanford has been married to his wife, Kathy, for 20 years. She is a Delta native from Hollandale. They have two teen-aged children.
Danny Williams of Coldwater is managing member at Williams, Pitts & Beard, PLLC in Hernando. He has 45 years of experience as a Certified Public Accountant.  A native of Lambert, he is a graduate of Delta State University with a Bachelor of Science in Accounting.   Danny is a member of the American Institute of Certified Public Accountants, the Mississippi Society of Certified Public Accountants and the Tennessee Society of Public Accountants.  He has served on the Board of Directors at Sycamore Bank for the past 12 years.   He is a former member of the DeSoto County School Board and played a significant part in acquiring the land and building the current Hernando High School. In his spare time Williams can be found playing in golf tournaments throughout DeSoto County benefiting various organizations. He and his wife of 52 years, Jane, have three grown children, nine grandchildren and one great grandchild.
Kim Moss Brown has resided in Leflore County since 1980.  She is a graduate of the University of Alabama and has had to adapt to her Mississippi State University husband, Craig, and their children who attended the University of Mississippi. She is a member of the Episcopal Church of the Nativity in Greenwood and has served in various positions in the Episcopal Church Women. Kim has been actively involved with the Greenwood Mentoring Group to educate first- through sixth-graders in and beyond their south Greenwood neighborhood. She and her husband have three grown children and three grandchildren. One son is a farmer in Leflore County, and the other is a dentist in Bolivar County.
The Community Foundation manages 217 donor-established funds and has distributed $16.8 million to support 420 charitable organizations and activities recommended by its donors, as well as charitable programs established by the foundation.  Established in 2002 with a generous grant from the Maddox Foundation, the Community Foundation is an independent 501.c.3 charitable organization. The Foundation serves Bolivar, Coahoma, DeSoto, Leflore, Marshall, Panola, Quitman, Sunflower, Tallahatchie, Tate, and Tunica counties.  A board of 19 volunteer civic leaders governs the Community Foundation.  Learn more about the Community Foundation at www.cfnm.org or call 662.449.5002.