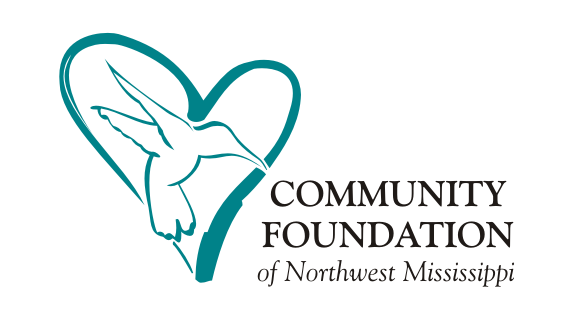 The Community Foundation of Northwest Mississippi has elected six new Directors to serve three-year terms on its Board. They join 14 other Board members to govern the 501.c.3 charitable foundation, which serves 11 counties with the mission of "connecting people who care with causes that matter". The foundation's priorities are education, health, children and youth.
"The Community Foundation depends on the volunteer leadership of its Board members who come from every county in the region," said Foundation President Tom Pittman. "They bring a variety of experiences and skills to govern the Foundation effectively."
Officers for the Foundation this year are Scott Coopwood of Cleveland as chairman, Joe Azar of Batesville as vice-chairman, Rev. Bartholomew Orr of Southaven as secretary, and Bob Bowen of Tate County as treasurer.
Wilbert Corley is the Northern Region Customer Service Manager for Entergy Mississippi and serves as the current Vice-President for the Mississippi Chapter of the American Association of Blacks in Energy (AABE).  Corley is also a member of Entergy Mississippi Diversity and Inclusion Council.  He previously served on the Juvenile Diabetes Research Foundation (JDRF) team for Entergy.  Corley, who grew up in Wesson, earned a Bachelor of Science in Industrial Technology at Mississippi Valley State University, where he played football.  He lives in Southaven with his wife Debra and two children.
Emily Johnson has been an advanced placement English teacher and has worked in different capacities in Tunica County.  Her charitable involvement includes being on the Boards of the Tunica Museum, the Butterfly Project and the Tunica Arts Council.  Emily earned her Bachelor's degree from Ole Miss. Emily and her husband, Patrick are active members at Tunica Presbyterian Church and reside in Tunica.
Mat Lipscomb is the co-CEO of Lipscomb and Pitts Insurance Company in Memphis, Tennessee.  He has chaired and served on many insurance company boards.  He is the founder and chairman of the Northwest Mississippi Theatre Alliance and has served on the Board of the Desoto Family Theatre and the Methodist Hospital Foundation.  Lipscomb earned his Bachelor of Business Administration from Memphis State University and has post graduate work at Purdue University.  Lipscomb is an active member at Colonial Hills Baptist Church in Southaven.
Robert Mehrle is the owner of Mid-South Ag Data, LLC and current manager of Far Distance Farms, LP.  He currently serves on the Board of the American Society of Agricultural Consultants, as well as the Lambert Lions Club, Sumner Rotary Club, United Voices of Praise, Delta Academy Boosters Club and is the Chairman of Commissioners of Quitman/Panola counties summer baseball and softball programs.  Mehrle holds a BA and MA in International Studies and a PhD in Agricultural Economics.  He serves as an active elder at Sumner Presbyterian Church.  He is originally from Caruthersville, Missouri but lives in Lambert with his wife Mimi and three children.
Daniel Vassel is currently the County Administrator for Coahoma County.  He serves on the Board of Directors for Clarksdale Revitalization, Inc and the Clarksdale/Coahoma County Industrial Foundation.  He also serves on the Advisory Board for the Bologna Performing Arts Center. Vassel earned his Bachelor's degree from Alcorn State University and his graduate degree from the University of Oklahoma Economic Development Institute.  Daniel is married to Tana and they have two children.
Mike Wagner owns and operates Two Brooks, a rice and soybean farm in Tallahatchie and Leflore Counties.  He  also mills and packages rice with his family for retail and wholesale distribution.  He is a member of the Delta Council where he serves as a Tallahatchie County Director and is also a member of the Tallahatchie County Farm Bureau.  Wagner also serves on the Mississippi Rice Council, the Delta Rice Promotions board and is on the advisory Board of Planters Bank and Trust.  Wagner resides in Sumner with his wife Charlotte and their two children.  They attend the Episcopal Church of the Advent.
The Community Foundation manages 235 donor-established funds and has distributed $18.3 million to support more than 420 charitable organizations and activities recommended by its donors, as well as charitable programs established by the foundation.  Established in 2002 with a generous grant from the Maddox Foundation, the Community Foundation is an independent 501.c.3 charitable organization. The Foundation serves Bolivar, Coahoma, DeSoto, Leflore, Marshall, Panola, Quitman, Sunflower, Tallahatchie, Tate, and Tunica counties.  A board of 20 volunteer civic leaders governs the Community Foundation.  Learn more about the Community Foundation at www.cfnm.org or call 662.449.5002.