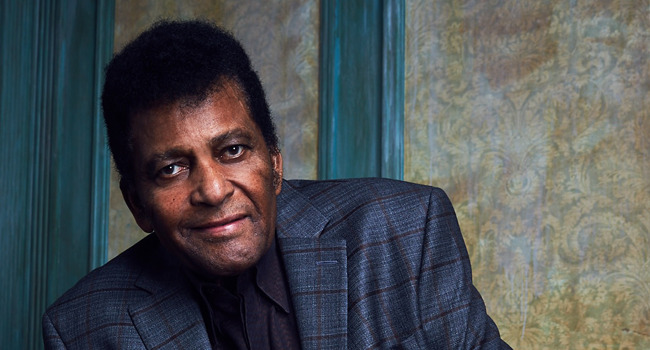 The Community Foundation of Northwest Mississippi invites you to help honor the late Charley Pride by watching CHARLEY PRIDE: STAR OF HOPE on WKNO TV Channel 10.1, Friday, February 12th at 8:00 p.m. and Saturday, February 13th at midnight. WKNO airs out of the Memphis area with a 60-mile viewing audience radius.
The hour-long special edition of the Community Foundation's STAR OF HOPE honor, presented posthumously on January 16th during the first-ever virtual Crystal Ball, features the life and legacy of Sledge, Quitman County, Mississippi native, Charley Pride centered around the theme ROLL ON MISSISSIPPI. There are several ways to view the program:
PBS, WKNO channel 10.1 and 10.2

Comcast channel 9.10 and 9.12

DirecTV/Dish channel 10

PBS/WKNO YouTubeTV

View the live-stream on www.wkno.org

View through the WKNO phone app

View after February 13 on the Community Foundation's Facebook page
"We are pleased to partner with WKNO to honor Mr. Charley Pride our 2021 Star of Hope," said Colie Sanford, Chairman of the Community Foundation of Northwest Mississippi's Board of Directors. "The virtual event on January 16th was an incredible online experience, especially the musical performances. I look forward to the expanded version of the interviews and songs from Charley Pride's closest friends and his wife, Rozene, and son, Dion."
Tributes in CHARLEY PRIDE: STAR OF HOPE are provided by Brad Paisley, Darius Rucker, The Oak Ridge Boys, Bobby Rush, Steve Azar, and Marty Stuart along with former Star of Hope honorees Archie Manning, Bob Pittman, Sela Ward, Sam and Mary Haskell, and Jesse Holland. Ken Burns, creator, and director of the PBS Country Music documentary, which prominently featured Charley Pride, narrates the significance of Charley Pride as a person and as a Country Music icon. Musical performances by Mac McAnally, Curt Chambers, Kingfish Ingram, Charlie Worsham, and Bobby Rush, along with a Marshall Ramsey drawing depicting St. Peter opening the gates of Heaven to Charley Pride, are punctuated throughout the program.
A highlight of the program features Jackie Peters, widow of Ben Peters who wrote "Kiss An Angel Good Morning", telling how Charley Pride's signature song found its way to his manager, Jack Johnson, and Brad Paisley crediting Charley Pride with inspiring him as a 15 year old.
"Charley Pride accepted the Star of Hope honor in October of 2020 and, as you will hear his wife, Rozene, say, was looking forward to accepting the award, which is given annually to one notable Mississippian," said Keith Fulcher, President of the Community Foundation. "The Community Foundation is pleased to honor Charley Pride and to add to the history of Country Music by capturing never before heard stories about the impact he had on the lives of the current generation of musicians. We thank the staff of the Community Foundation, program participants, and over 150 volunteers and look forward to everyone enjoying the first-ever Star of Hope tribute airing on WKNO."