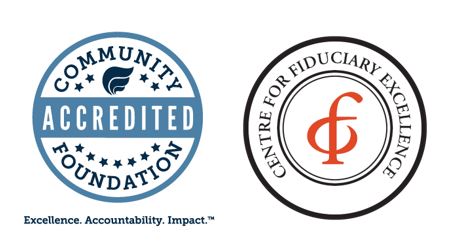 Pittsburgh, September 13, 2018 – The Centre for Fiduciary Excellence (CEFEX), a Fi360® company,  announced today that it has certified the investment fiduciary practices of the Community Foundation of Northwest Mississippi in Hernando, MS.  The Community Foundation of Northwest Mississippi is one of the first Community Foundations to successfully complete the independent CEFEX certification process.
"The CEFEX standard of excellence for Investment Stewards is based on 21 fiduciary practices that seek to increase long-term investment performance by diversifying the portfolio across multiple asset classes and peer groups," said Bob Bowen, the treasurer of the Community Foundation of Northwest Mississippi.  "In addition, the arduous fiduciary certification process ensures our donors, grantees, and stakeholders that our investment strategies are being prudently organized, formalized, implemented and monitored."
"CEFEX is an independent global assessment and certification organization whose mission is to verify excellence by assessing and certifying conformity to high professional standards of conduct for fiduciary investments," said Tom Pittman, President & CEO of the Community Foundation. In addition, the Community Foundation is accredited by the National Standards for U.S. Community Foundations.  This accreditation process also represents the Community Foundations commitment to operational excellence."  For more information go to www.cof.org/national-standards-us-community-foundations.
"CEFEX certified firms voluntarily undertake annual audits by independent, expert analysts.  This process verifies the Community Foundation of Northwest Mississippi's adherence to the industry's best fiduciary practices," said CEFEX Managing Director Carlos Panksep.  "The annual certification process involves a detailed review of documents, investments and procedures followed by on-site interviews with key personnel."
The fiduciary practices are based on the Fi360 Inc. publication: Prudent Practices for Investment Stewards and are substantiated by legislation, case law and regulatory opinion letters from the Employee Retirement Income Security Act (ERISA), Uniform Prudent Investor Act (UPIA), Uniform Prudent Management of Institutional Funds Act (UPMIFA) and the Uniform Management of Public Employee Retirement Systems Act (MPERS) in the U.S. A summary of the fiduciary practices can be viewed by clicking on the CFNM's on-line CEFEX certificate, available at www.cefex.org.
About CEFEX:
CEFEX, Centre for Fiduciary Excellence, LLC, an Fi360® company, is an independent certification organization. CEFEX works closely with industry experts to provide comprehensive assessment programs to improve the fiduciary practices of investment stewards, advisors, recordkeepers, administrators and managers. CEFEX is based in Pittsburgh, PA. Connect to CEFEX at www.CEFEX.org, via Twitter @CEFEX1 and on LinkedIn @CEFEX. A full copy of the standard is available at www.fi360.com
About the Community Foundation of Northwest Mississippi
The Community Foundation manages 240 donor-established funds and has disbursed over $20 million to support more than 420 charitable organizations and activities recommended by its donors. Established in 2002 with a generous grant from the Maddox Foundation, the Community Foundation is an independent 501(c)3 charitable organization. The Foundation is governed by a board of 19 volunteer civic leaders and serves Bolivar, Coahoma, DeSoto, Leflore, Marshall, Panola, Quitman, Sunflower, Tallahatchie, Tate, and Tunica counties in Northwest MS.  Learn more about the Community Foundation at www.cfnm.org or call 662.449.5002.