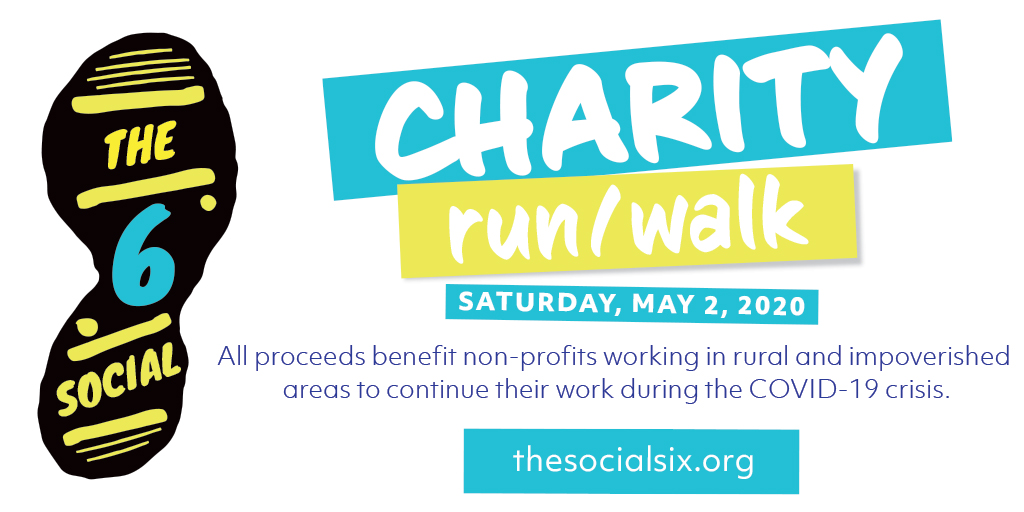 Courtesy of C2K Ministries in Mound Bayou, MS
On Saturday, May 2, 2020, The Social Six is sponsoring a run/walk to help non-profits in rural
and impoverished communities continue their work, specifically with youth.
C2k Ministries Inc. has partnered with the Community Foundation of Northwest Mississippi (CFNM) to help fund the COVID-19 Relief effort. All charitable donations made towards the
COVID-19 Relief Fund will be matched up to $27,500 by the Dan and Margaret Maddox Foundation, of Hernando, MS. It is their goal to provide financial support to the frontline nonprofits who are working directly with children, especially those most adversely impacted by the
pandemic.
The Social Six is about creating your course by using the app "Runkeeper." People could run/walk with others, but the idea is to be social and keep six feet of distance.
With the app and technology, you create your challenge based on the distance you choose. We want people to be sharing their photos and videos on social media using #thesocialsix.
Anyone can get started by heading to https://thesocialsix.org. Follow the five simple steps;
register, plan, go, share, and post.
Safety is essential, and we need people to exercise caution. Plot and plan your own run/walk and keep a distance of 6 feet. Be creative in how you accomplish your goal and know that you are helping others in the process.
If you have other questions, please contact Phil Schank 262-337-1412 or phil@lovecamedown.com.