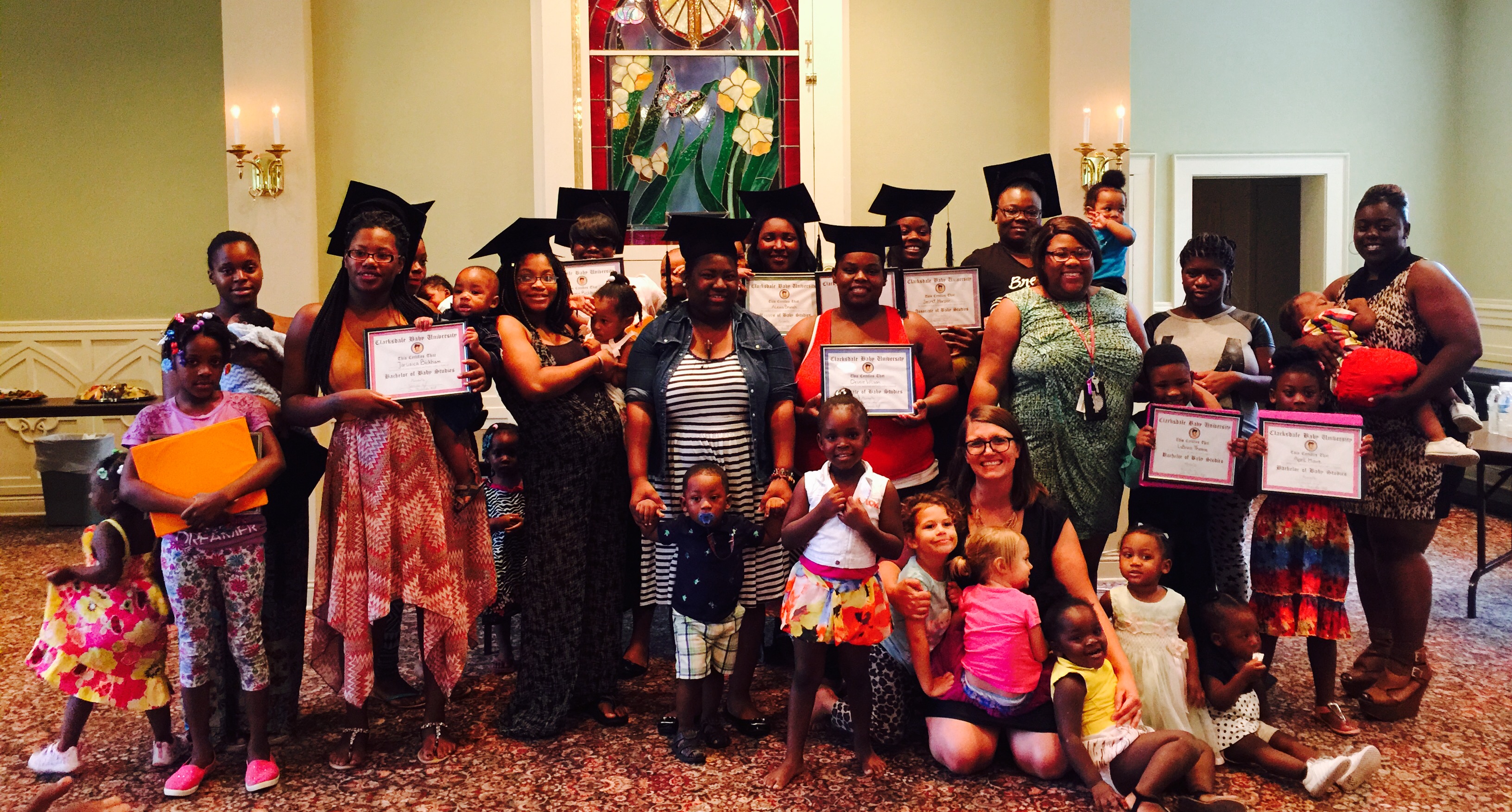 Clarksdale's Baby University, a program of Spring Initiative, last month graduated 14 young mothers or to-be-mothers.  They participated (along with dads and extended family members) in a nine-week course with topics ranging from prenatal care and attachment/bonding to nutrition, discipline and health and safety.  Nine new mothers also graduated in Sumner, making a total of eight graduations through Baby University.  Since  it has conducted five infant/toddler sessions and two nine week prenatal classes.  Expansion of the program has resulted in two sessions in Jonestown and two in Sumner.  Dr. Franziska Reff is the instructor and developer of the curriculum assisted by Dr. Desta Reff.
The Community Foundation has supported the establishment and expansion of the Baby University through a grant from its Early Childhood Education Endowment.
Reason for CBU:   The first three years of life provide an unmatched window of cognitive, emotional, and physical development in a child's life and create an unparalleled opportunity for positive intervention. Baby University strives to harness this window of opportunity by helping parents develop the knowledge, skills and introspection necessary to raise happy, healthy, successful children. It believes that one of the most vital components to raising healthy, happy children is the establishment of a strong parent-child relationship. As a result, the program focuses heavily on guiding parents in building lasting and loving bonds with their children that increase parents' enjoyment and satisfaction in their roles as mothers, fathers and caregivers.